Oakland County
Oakland County, Michigan is our home, and has a modern history for our quality of life, and strong fiscal management.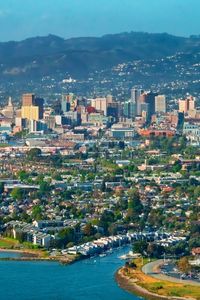 As of the 2010 census, Oakland County's population was 1,202,362, making it the second-most populous county in Michigan, behind Wayne County. The county was founded in 1819 and organized in 1820, with the County seat in Pontiac, Michigan.

Oakland County has a strong County Executive System of Government, with 21 elected County Commissioners as the Legislative Body for the County.
Oakland County is composed of 62 cities, townships, and villages. Once, Oakland County was the 3rd highest income counties in the United States, and now, it is not even in the top 25. It is also home to Oakland University, a large public institution that straddles the Auburn Hills and Rochester Hills border, and some of the best Public Schools in the Nation (Troy Public Schools).
The county's knowledge-based economic initiative, coined "Automation Alley", has developed one of the largest employment centers for engineering and related manufacturing and IT occupations in the United States.
Oakland County can be one of the best, and richest Counties in the United States, again, but we need to elect Mike Kowall to make that happen.